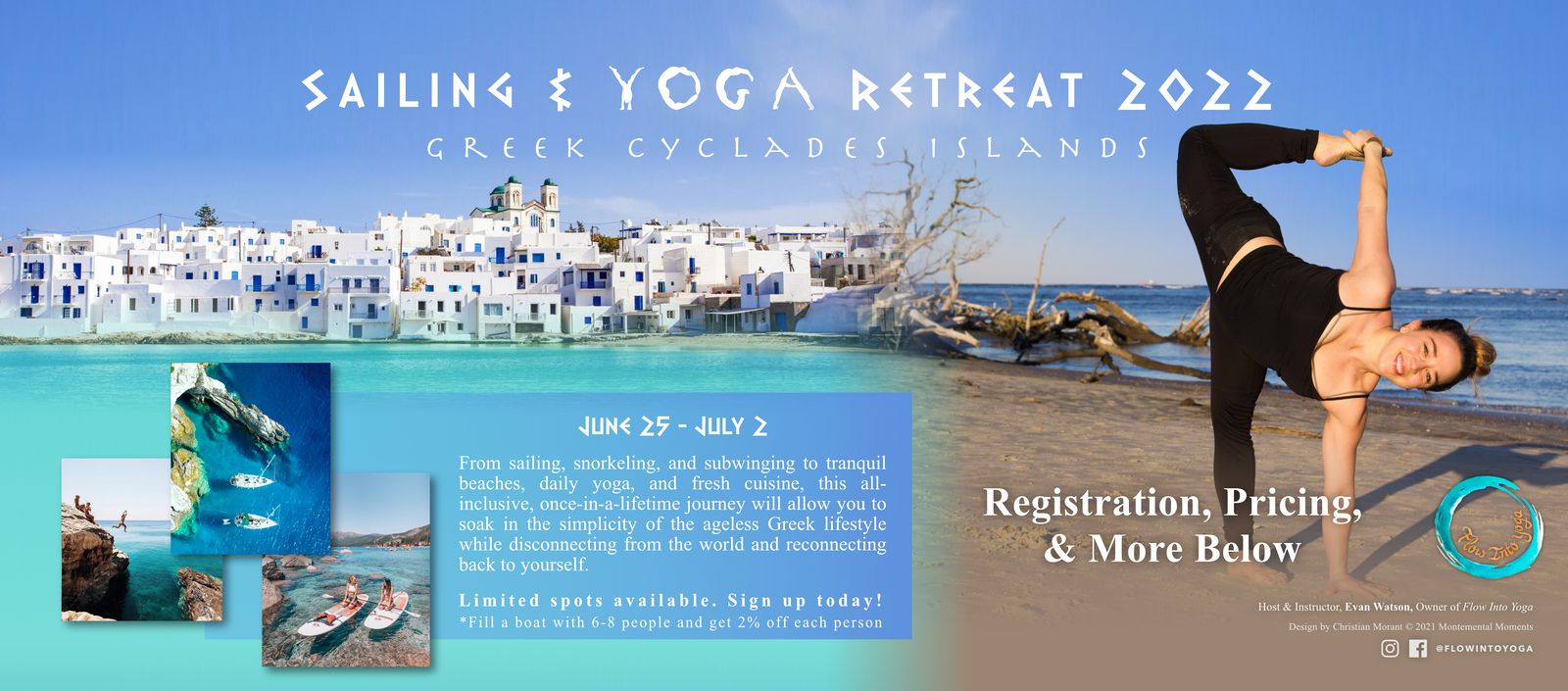 Join me for a bucket-list adventure through the Cycladic Isles of Greece. Sail through the Aegean Sea, visiting remote islands where tourists are few, beaches are tranquil, spectacular views are abundant, & food is straight from the source. This perfectly balanced all-inclusive journey will allow you to disconnect from the world, be one with the sea & immerse into the beautiful Greek culture.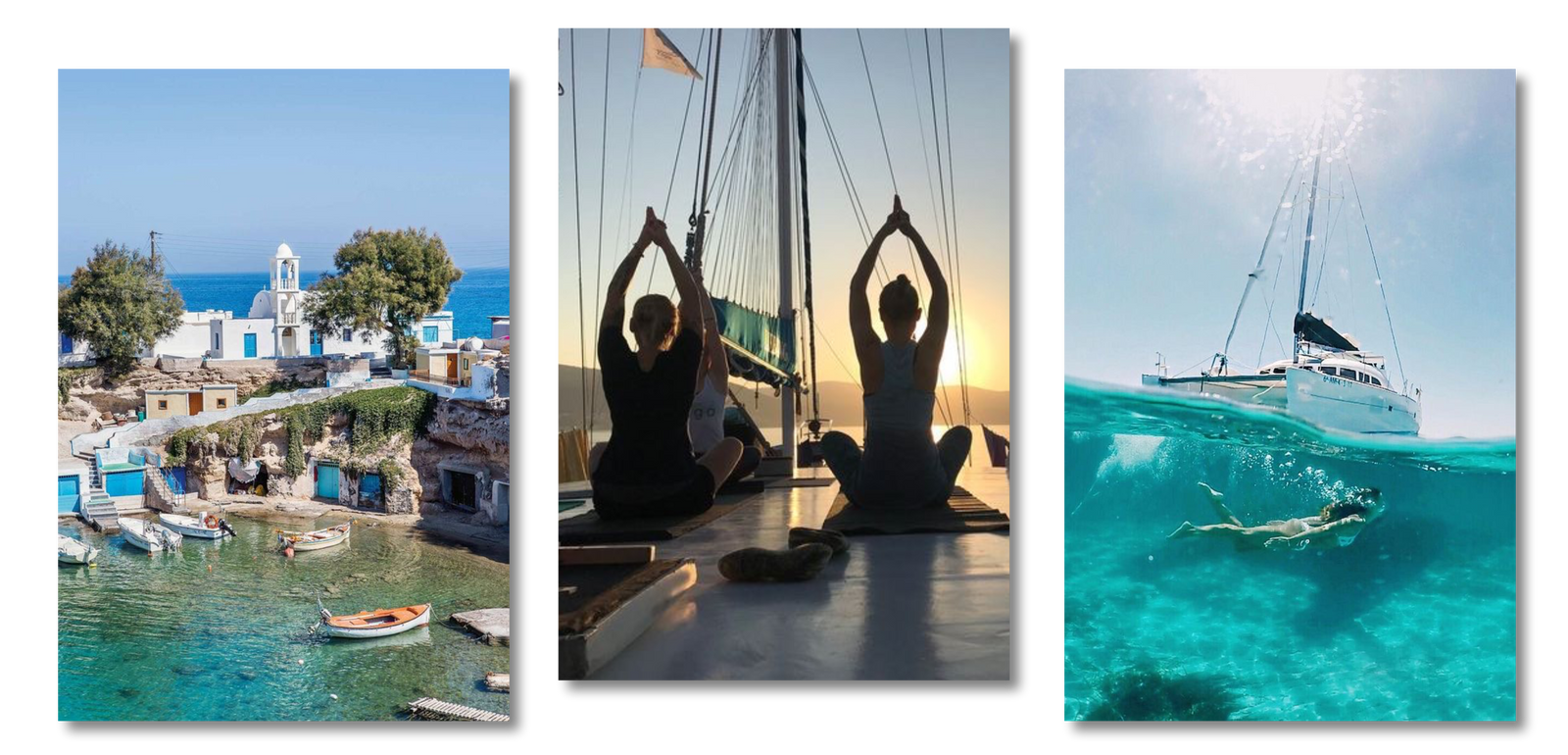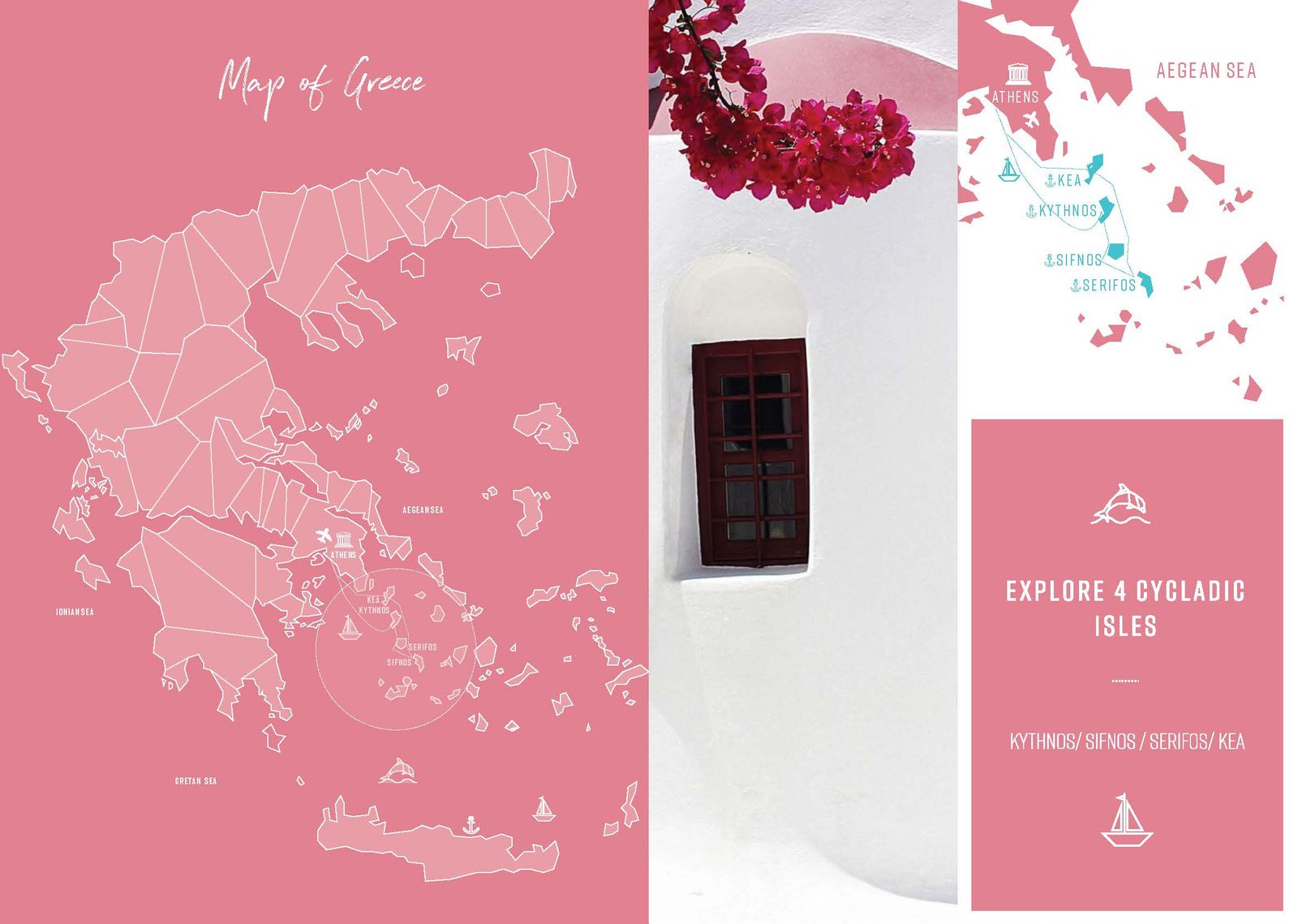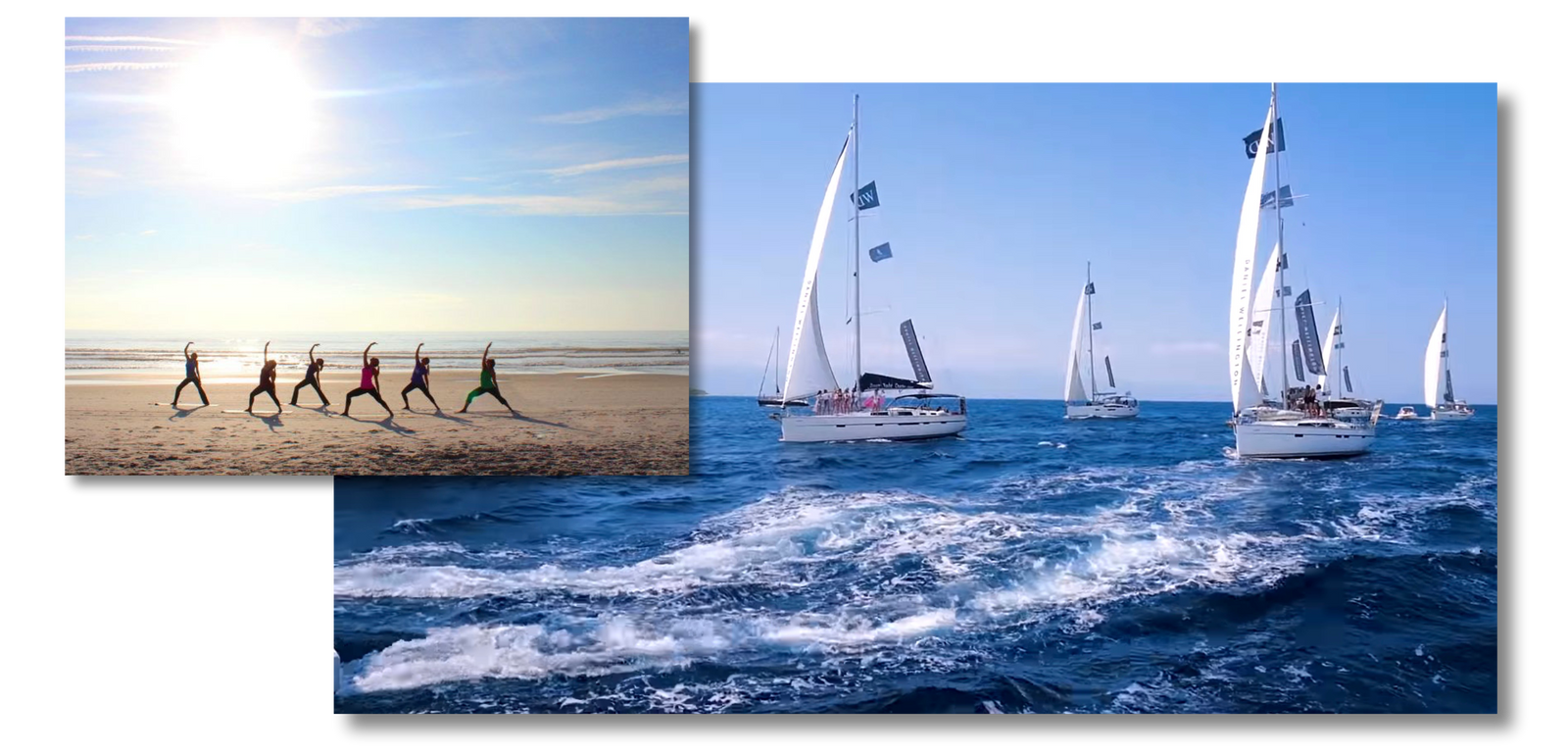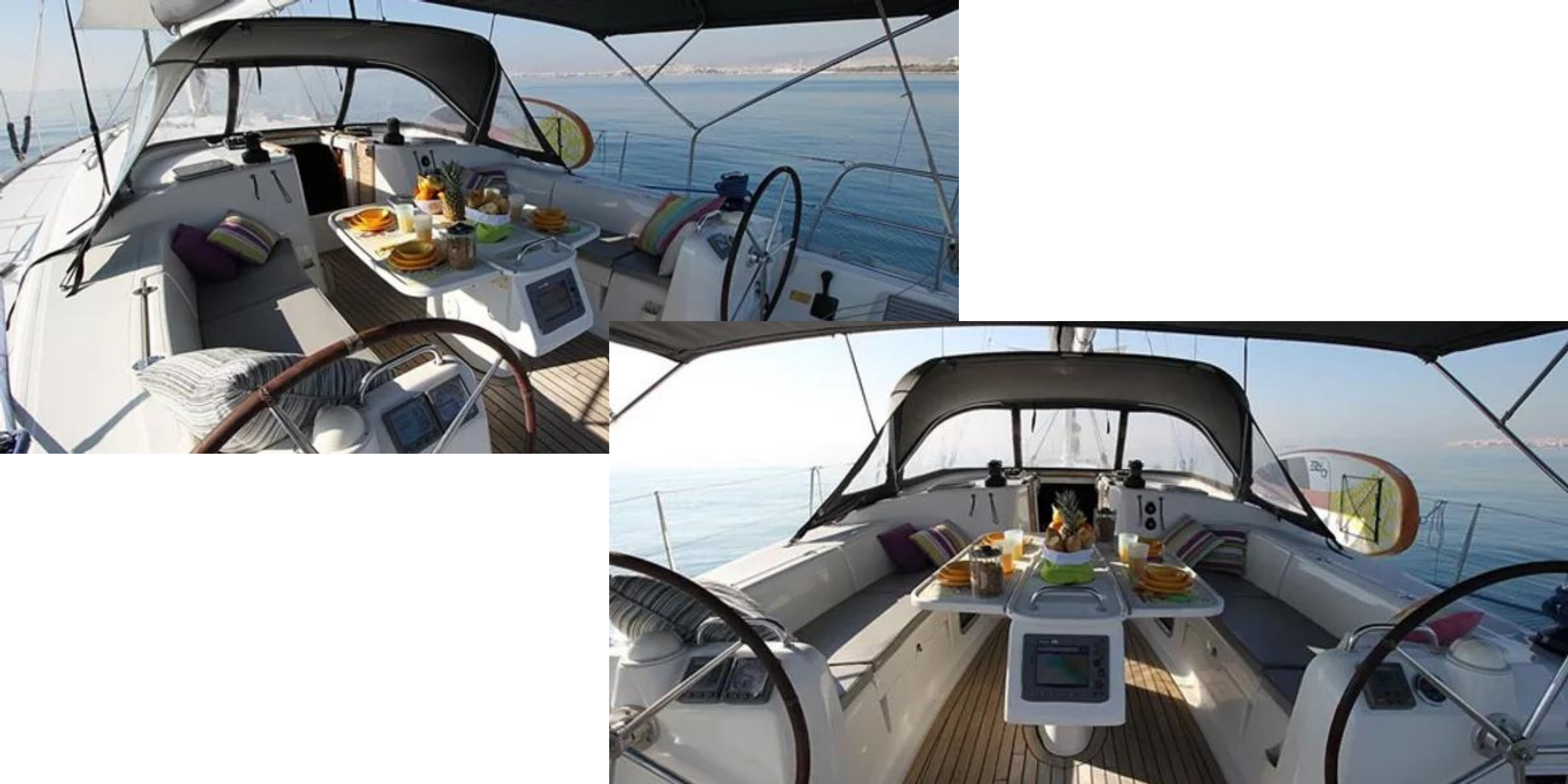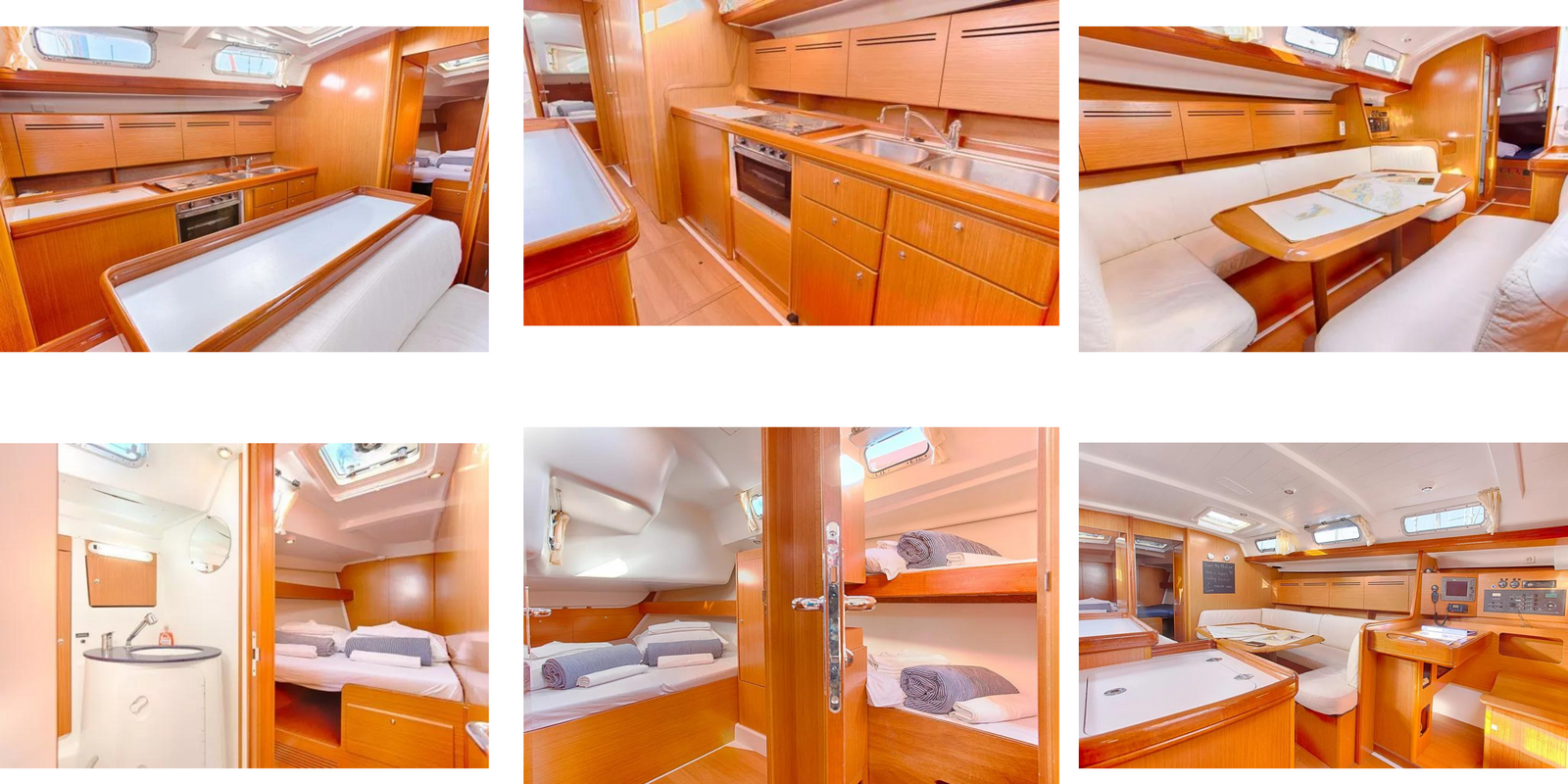 What's included:
Step off the plane to find your travels taken care of!
- Expert guides for land and sea provided by our host, Get Lost.
- Experienced and specialized staff taking care of all sailing logistics!
- Group transportation to/from Athens Airport.
- Visit 4 Greek Islands: Kea, Kythnos, Serifos, Sifnos.
- 7 nights accommodations on 50ft Sailboat fully equipped to maximize comfort.
- Guided hiking adventures.
- Equipment like snorkel gear, subwings, paddleboards & yoga mats provided.
- Daily breakfast.
- Snacks, coffee, tea & water always available.
- Wine sold on board.
- Lunch & dinner in hand-picked restaurants, taverns or on board.
- All meals on board prepared from local, organic ingredients.
- Beach Parties!
- Linen and shower towels provided.
- On-board internet and AC.
- Pre-departure manual with extensive details on what to pack and how to plan.
- All excursions and more!
Not Included:
Not much!
- Flight to Athens
- Trip & Travel Health Insurance, but they are HIGHLY recommended. World Nomads has a lot of options. Take a look at Travel Insurance 101, a resourceful page that will help you get the coverage you need. Please also review the Booking Terms!
- Any additional evenings in Greece before or after. However, great recommendations can be provided!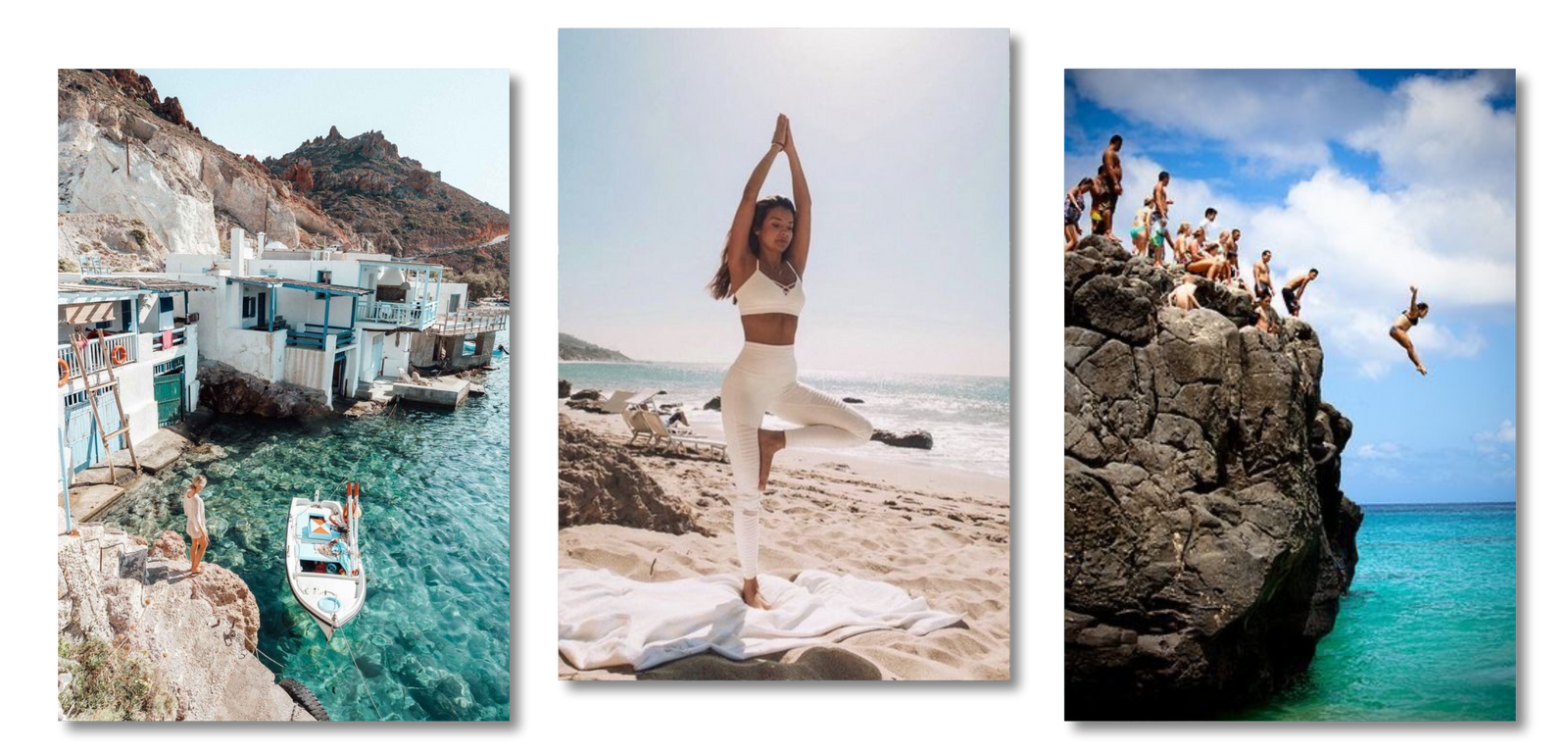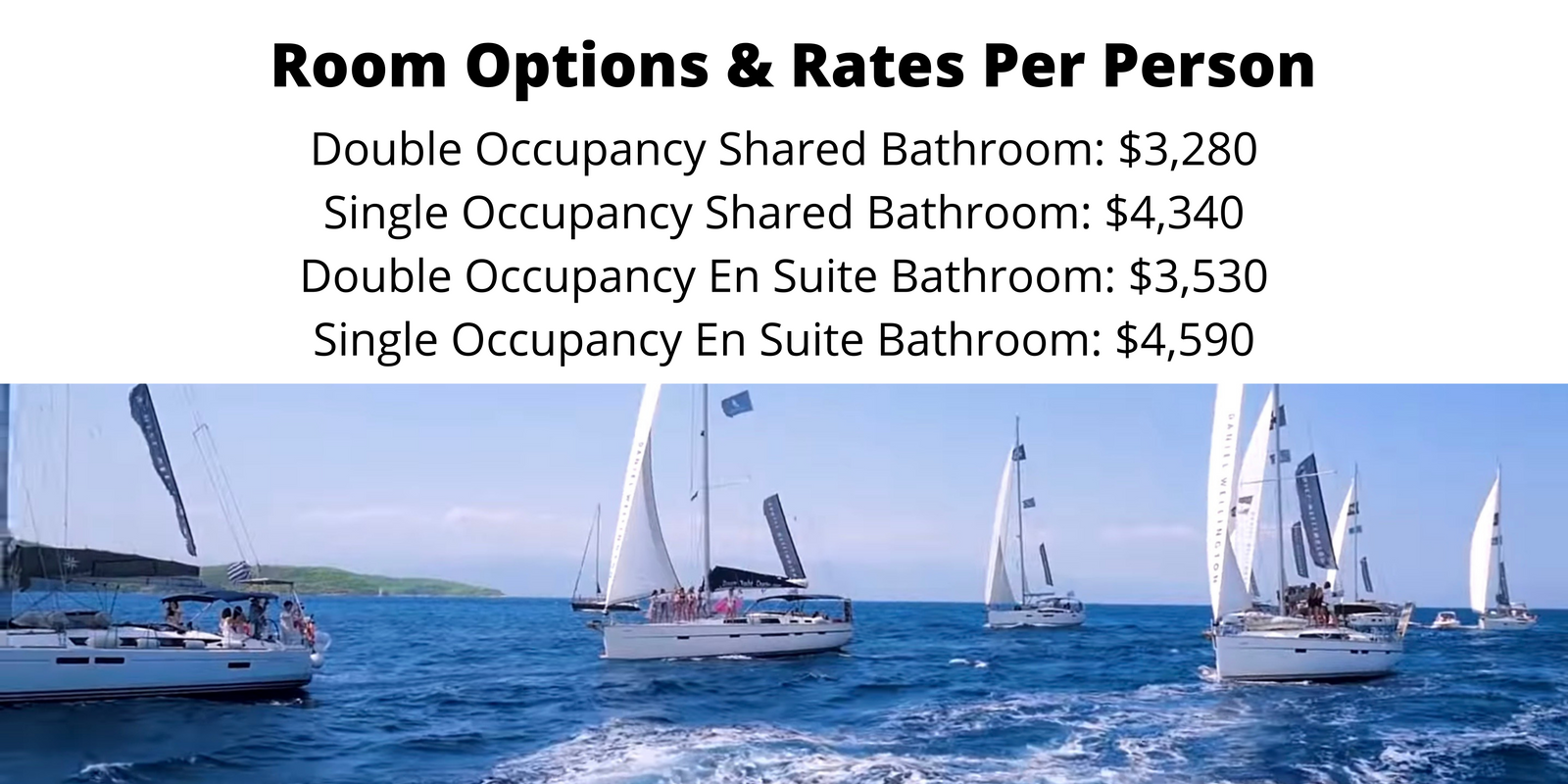 FREQUENTLY ASKED QUESTIONS
ARE THERE PAYMENT PLANS AVAILABLE?
Yes, at this late date, you can pay within 2 segments, but your spot should be fully paid for by May 15.
You can receive 2% off of the entire trip if you pay for it in full.
1st payment: a NON-REFUNDABLE & NON-TRANSFERABLE deposit of $800 is needed to reserve your spot.
2nd payment: 40% of the remaining price should then be paid.
3rd payment: the final 60% should be paid by May 15.
WHAT TYPE OF BOAT WILL WE BE ON?
The 50 ft sailboat models vary from Beneteu to Jeanneu, depending on the number allocation.
DO I HAVE TO BE AN ACTIVE PARTICIPANT IN THE ACTIVITIES?
Definitely not! This is your vacation, so you do exactly what you want! You do not have to join the group yoga sessions, hiking excursions, snorkeling, paddle boarding if you do not want to. Instead, you could explore the islands on your own, read a book in the sunshine or anything else your heart desires!
WHAT IS NEEDED TO SIGN UP?
The various "sign me up" buttons throughout this page will guide you through the process. All you have to do to reserve your room is fill out the registration form and pay your NON-REFUNDABLE AND NON-TRANSFERABLE deposit!
Yes! Receive 2% off per person if you fill a boat (6-8 people). That's approximately $1,000 in savings!
WHAT IS THE CANCELLATION POLICY?
Between 120-90 days before the trip, any cancellations will be subject to a 50% fee (depending on final amount due).
Between 90-60 days of the trip any cancellation will be subject to an 80% fee (depending on final amount due).
Between 60-0 days before the trip all cancellations will be subject to a 100% fee.
All bank transfers fees and/or credit card fees will be paid by the guest.
All payments must be made on the agreed schedule. If for any reason, the guest delays any payment by more than 10 business days, Evan Watson reserves the right to cancel the guest's reservation or charge a 10% delay fee.
In case of cancelation due to COVID – 19 travel restrictions all amount deposited will be fully refunded to the guest.
THINGS COME UP, SO IT IS ALWAYS A POSSIBILITY THAT YOU WILL NOT BE ABLE TO TRAVEL IN THE FUTURE. FOR THE REASONS LISTED ABOVE, PLEASE OBTAIN TRAVEL INSURANCE. I RECOMMEND WORLD NOMADS OR ALLIANZ. TAKE A LOOK AT TRAVEL INSURANCE 101, A RESOURCEFUL PAGE THAT WILL HELP YOU GET THE COVERAGE YOU NEED. REMEMBER TO ALSO VIEW THE BOOKING TERMS.