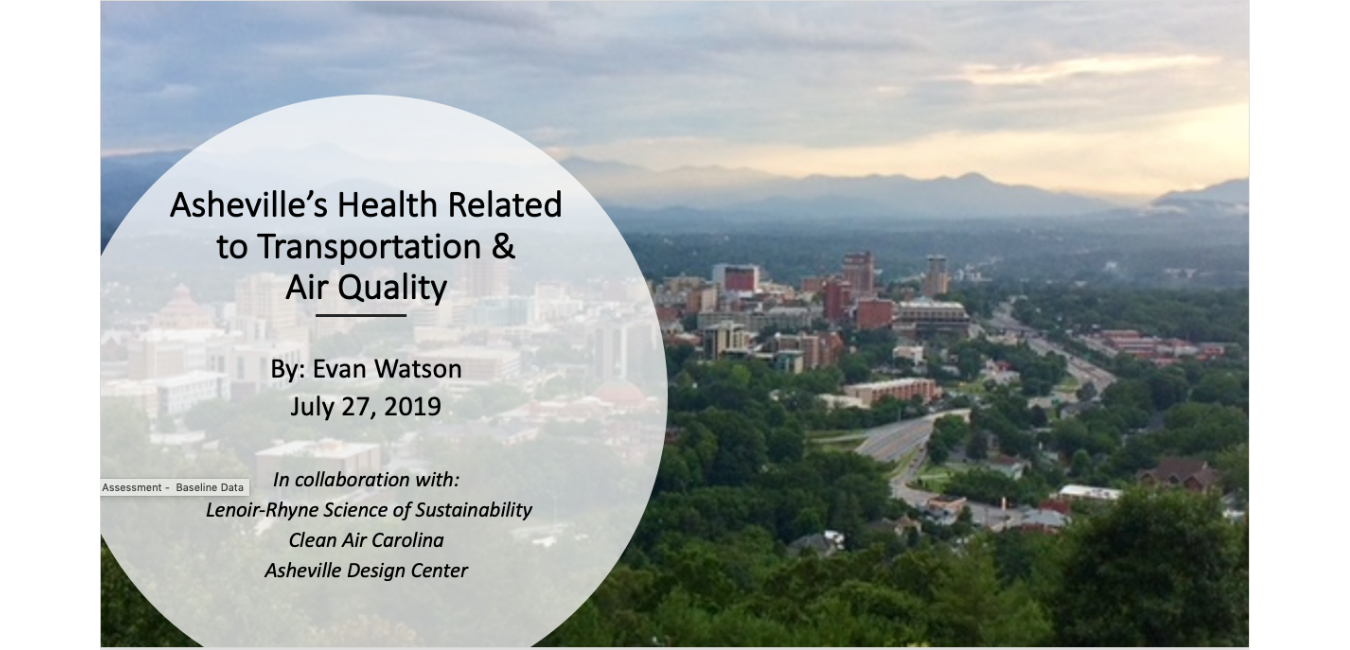 In December of 2018, I received my Master of Science in Sustainability Studies diploma from Lenoir-Rhyne University. My capstone project was titled "Health Impacts of Asheville Transportation Design".
In case your curious, here is the abstract:
"This research paper explores the purpose and process of applying for a Health Impact Assessment in order to guide the North Carolina Department of Transportation I-26 Connector Project into a more sustainable design that meets the health needs of the whole Asheville community. It includes an assessment of health factors related to air quality and physical activity along with crash related injuries and fatalities. The hope is that this research can demonstrate the value in investing in a more sustainable, environmentally and socially conscious transportation system design."
NOTE: I'd be happy to share this with anyone who finds themselves curious about these topics.
I first presented it in November of 2018 to my two capstone partners (managers of Clean Air Carolina and Asheville Design Center) and my Sustainability Advisor/Professor. From there, I was invited to present it in Hickory, NC, amongst other professional speakers at the Western North Carolina Air & Water Quality Conference. From there, I was invited to present it to Land of Sky, a multi-county, local government, planning and development organization that assists in local governments and administer community projects and programs, such as Air Quality.
The second two were not requirements of obtaining my degree. Those teams genuinely wanted to hear what I had to share, the way that I had to share it. I emphasize this here because I had to continuously remind myself of that fact - throughout the whole process, I would find myself questioning my knowledge and my overall value to the subject matter. No one was doing me a favor. I was knowledgeable and passionate about this niche topic that people wanted to hear more on.
What kept me moving forward with a sense of poise and ease throughout each presentation was the Mantra:
"I am authentic and confident. I share from the heart and speak what I know."
It's simple and straight forward. That's why it helped me - I was able to repeat it over and over until I believed it.
Do you have a go-to mantra? If not - what might be words of encouragement that would remind you of your fullest potential every day?